IBMT Advantages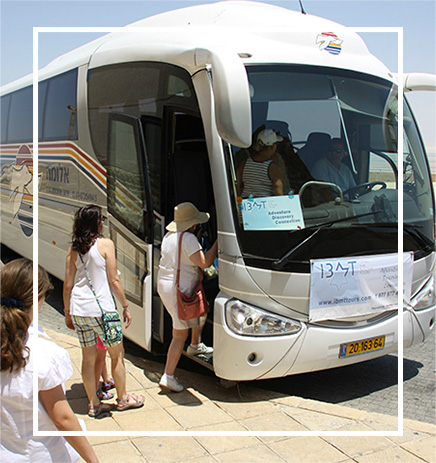 When you're looking for a trip that has it all, look no further than IBMT tours. For over 30 years, we've helped travelers around the globe visit some of the most fascinating, breathtaking locations in the world. No matter where you're located, we're able to take you on a trip of a lifetime.
There are several advantages to working with IBMT. Most importantly, our levels of service are unparalleled. Our IBMT representatives visit each location, hotel, and restaurant on our itineraries on a regular basis to ensure they continue to meet our standards. Our itineraries are continuously evolving, with new additions to our list as new culinary destinations and upscale methods of transportation become available. Our representatives are available to answer any question you may have, and help you choose a trip that fits your needs best.
We understand that accommodations are a key part of the travel experience, which is why we only travel to high quality hotels where service is paramount. We ensure that you will always be greeted with a smile, and taken care of in the manner you'd expect. From elegant décor to comfortable beds, we've done the heavy lifting to ensure that you will be satisfied with your accommodations on your trip.
Our luxury coaches make all the difference. During extended travel times, comfort, heating/air conditioning, and elegant atmospheres truly enhance the overall travel experience. There is nothing better than coming back from a hike to an air-conditioned, comfortable coach with freshly cooled water waiting for you. Our coaches are constantly being updated to ensure we're using new models, and our drivers are some of the best in the business. The last thing you want is to be stressed planning your travel experience. Our team has assembled memorable itineraries at various lengths throughout the globe, so that you can travel to your desired destination completely worry-free. We've done the research, planned the details, and managed all of the organization. The only thing we need you to do is enjoy the ride.
We know how important food is towards making trips as amazing as they can be. Travelling to foreign countries provides the opportunity to explore local cuisines, and we always ensure that our travelers gain an outstanding culinary experience. Our travels representatives have worked some of the must-try restaurants across the globe into our tours. No matter where you choose to travel to, you can rest assured that you will enjoy local flavours that you'll remember for a lifetime. We even make the reservations on your behalf, and provide you with vouchers (beverages and trips are extra) so that you don't need to worry about planning your next meal.
If you'd like a personalized itinerary for you, your family or friends, we also offer private tours that can be tailored based on your unique preferences. At IBMT, we're earned our reputation for providing unparalleled levels of service, and we take pride in it every day. With offices in Miami, Toronto and Jerusalem, and travel representatives available by phone and email, you can rest assured that there will be no questions left unanswered. We look forward to hosting you on your next trip.