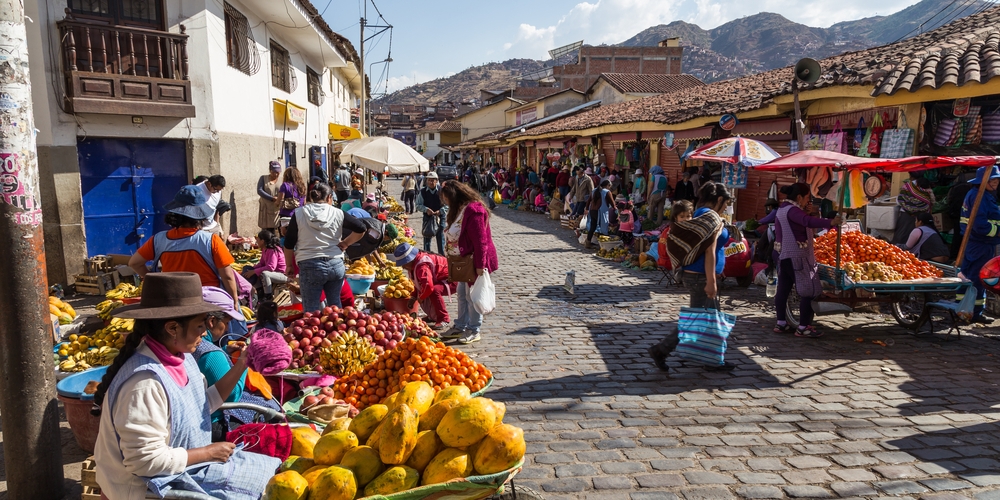 ---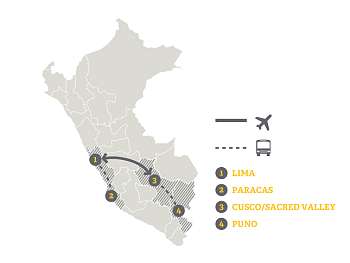 Day 1 - Monday
Arrival Day | LIMA
Arrival in Lima, meet and greet at the airport, transfer to your hotel. This same day, our representative, will give you a short briefing about the rest of your stay.
* Please take note check-in at hotels in Lima is at 3pm, therefore in case of early arrivals, passengers should wait at the lobby until check-in time, otherwise book the room a day earlier.

---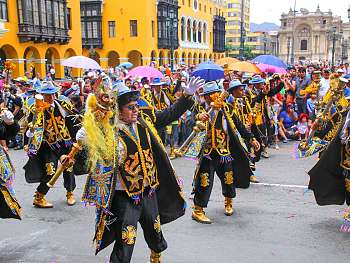 Day 2 - Tuesday
LIMA
After breakfast in the morning, (approx 9.00 AM) we will have a tour through Lima's streets and plazas. Starting at "Parque del Amor" in Miraflores, with a spectacular view of the Pacific Ocean, and then heading to the Huaca Pucllana, ceremonial center of the Lima culture for a panoramic view. After this, we go on to the Main Square where the Government Palace and the Town Hall are located. We will visit the Cathedral and explore the Santo Domingo Convent, along which corridors San Martin de Porras and San Rosa de Lima used to walk around in 17th century, and where their remains rest today.
In the afternoon,(approx 16.00 PM) we will visit the spectacular Larco Museum, which is considered one of the main attractions of Lima. Then, we will take a break to enjoy a drink made of Pisco, our flagship liquor, in a traditional tavern in Pueblo Libre to later head to the Park of the Reserve to enter the Magic Water Tour, the newest entertainment icon in the city, comprised of 13 water fountains that provide a mixture of color, illusion and fantasy. Overnight in Lima.
Meal: Breakfast
---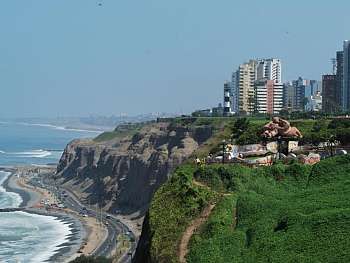 Day 3 - Wednesday
LIMA/ PARACAS
After early breakfast, departure to Paracas Bay (approx 7.00 AM - for 4 Hrs) in the exclusive "Paracas Premium Service". We will go the airport of Pisco to fly over the Nazca lines (Shared basis, 1h40m), huge drawing that can only be seen from the sky and which represent several insects and animals like a monkey, hummingbird, condor or a spider. The origins are unknown, while many think it is a big astronomic calendar. Return to airport and transfer to your hotel. Rest of the day at leisure, to enjoy the hotel facilities and surrounding areas. Overnight stay at Paracas.
Meal: Breakfast
*Notes: Flight over to Nazca Lines and excursion to Ballestas islands are subject to weather conditions or airspace permission / You need to carry your original passport in order to overflight the Nazca Lines.
---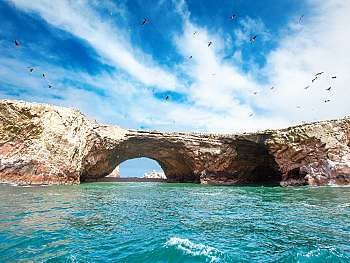 Day 4 - Thursday
PARACAS / LIMA
After breakfast, Early in the morning you will embark on a boat tour to the Ballestas Islands (approx 8.00 AM). The "Chandelier" a giant figure marked in the sand in style of the Nazca lines can also be seen on our way to the islands. On the islands you will be able to observe sea lions, pelicans, Humboldt penguins and other sea birds. In the afternoon, return to Lima (approx 15.00 PM - 4h trip). Overnight in Lima
Meal: Breakfast
*Notes: Excursion to Ballestas islands are subject to weather conditions.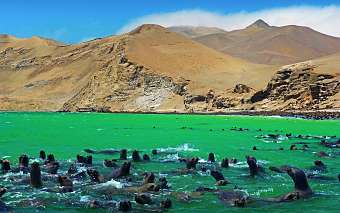 ---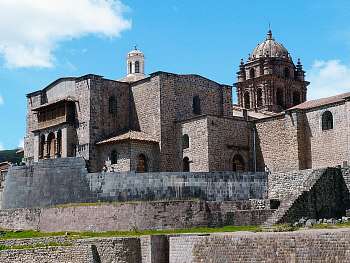 Day 5 - Friday
LIMA / CUSCO
After morning breakfast, transfer to the airport and flight to Cusco. *Suggest to book flight arriving in Cusco, no later than 10:30hrs.
On arrival, meet and greet, transfer to your hotel (check in 11 am). In the afternoon,(approx 13.30 PM) we will start our Imperial Cusco city tour visiting the Sacsayhuaman Archaeological Park, an impressive fortress of colossal dimensions with rocks that are up to 4 meters tall and surrounded by beautiful views blending together perfectly. Then we will continue to explore Q'enqo, the Puma shrine, and see the sacrificial altar embedded inside a rock cave and Tambomachay and its sacred fountains of life. On the route, we will have a panoramic view of Puca Pucará watchtower which guarded the city entrance. After this, we will visit the Korikancha temple, Inti God shrine, on which the Santo Domingo church was built. According to the chronicles, this temple was completely covered in gold in Inca times. Finally, we will go to the Main Square in order to visit the Cathedral and its valuable and beautiful colonial masterpieces such as The Cross which arrived along with the first conquers. Overnight in Cusco.
Meal: Breakfast
Important: This evening you will need to pack a small bag for your departure to Sacred Valley also for your train journey to Machu Picchu (on day 7). For all train journeys, each passenger is allowed 1 bag or backpack which must not exceed 5kg/11pounds and/or 62 inches/157cm (length + height + width). Baggage that exceeds these measurements will not be allowed. We ask you to pack the necessary for one day overnight (or 02 if you plan to stay in Machu Picchu as well). Your extra luggage should be stored at the hotel in Cusco (you can get it back upon your arrival on Day 8.)
---
Day 6 - Saturday
CUSCO / SACRED VALLEY
After early breakfast at hotel, begin journey to The Sacred Valley of the Incas (approx 8.30 AM) We will visit Awanacancha, a tourist complex where, we will see and feed the Andean camelids such as the llamas and alpacas, where the locals will show us the weaving and dyeing techniques of their traditional textiles. We will then continue to Inca and Colonial Pisac. Discover one of the most beautiful archeological sites in the Sacred Valley at the top of the mountain, where you can have a view of the colonial town of Pisac. Walking tour to the Colonial town. Time to do some shopping at the handicraft market. Then, we will head to the impressive Inkariy Museum. Here we will enjoy a delicious lunch. We will take a guided tour of the museum to learn more about the numerous rooms, where cultural representations of pre-Hispanic civilizations of ancient Peru are exhibited. Overnight in the Sacred Valley
Meal: Breakfast, Lunch
---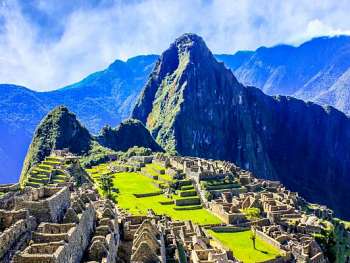 Day 7 - Sunday
SACRED VALLEY / MACHU PICCHU
After early morning breakfast, our adventure journey takes us now to less explored treasures of the Sacred Valley of the Incas (approx 8:30 AM). We will start visiting the Living Culture Yucay Museum, which mission is to preserve and value the different cultural and agricultural activities of the Sacred Valley. Also, we will visit the interpretation centers of adobe manufacturing, traditional chicheria store and folklore. Then, our adventure continues exploring the less visited treasures of the Sacred Valley of the Incas. We will start in Moray, where the view is awesome due to the colossal concentric terraces simulating an amphitheatre. The purpose of it is to recreate 20 different types of microclimates, a measure that guaranteed the agricultural production of the empire. We will continue our journey to Maras, the millenary colonial salt mines. The contrast of the white pools against the green valley is so impressive, that it resembles a postcard. Buffet lunch. In the afternoon, we will head towards the archaeological complex of Ollantaytambo, where you can see the technique with which the Incas work the stone. It is now time to catch the train at the Ollantaytambo station. We will arrive in Aguas Calientes, where our trained staff will welcome and assist us on getting settled in one of the hotels in Aguas Calientes (now, Machu Picchu town).
Overnight in Aguas Calientes
Meal: Breakfast, Lunch
---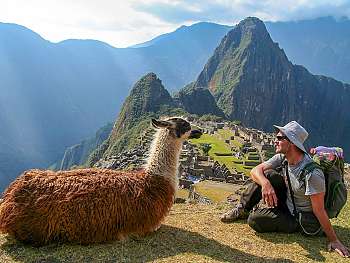 Day 8 - Monday
MACHU PICCHU / CUSCO
After breakfast, we will board the bus to go up the winding road to Machu Picchu (approx 9:30 AM), amid a spectacular view of the Urubamba River and its canyon. The Lost City of the Incas, Machu Picchu, will astonish us with its terraces, ceremonial shrines, steps and urban areas. Energy is all around us. After a guided visit, we will descend to Aguas Calientes, to have lunch at one of the restaurants in the area. At the arranged time, we will return to Cusco by train and will be transferred to the hotel. Overnight in Cusco.
Meal: Breakfast, Lunch
* The guided tour to Machu Picchu last 2 ½ hours, the maximum time allowed within Machu Picchu is 4 hours.
---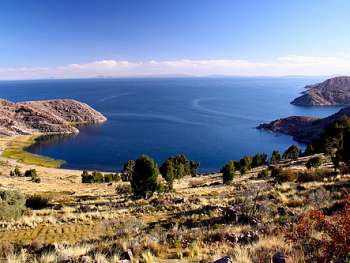 Day 9 - Tuesday
CUSCO / PUNO
After early breakfast, departure on a tour bus to Puno (approx 7.00 AM). On the way we'll stop to visit the attractions this beautiful route has to offer. The first stop: Andahuaylillas for a visit to its beautiful chapel, then its Racchi, Temple of the Wiracocha GOD, where the walls and narrow streets stand out. Then it's lunch time and the opportunity to see the view at La Raya, natural border between Cusco and Puno. Before our final destination, we will visit the in site Pucara Museum and a chance to get one of the local classic bull shaped ceramics. We will arrive in Puno at the end of the afternoon. Overnight stay in Puno.
Meal: Breakfast. Lunch
---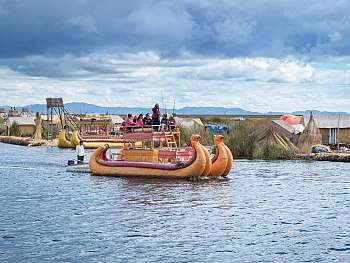 Day 10 - Wednesday
PUNO | TITICACA LAKE
A full day tour to explore Lake Titicaca (6:45 AM). First we will visit the Uros, the friendly inhabitants of these handmade islands made of totora reeds. Then it's off to Taquile Island, a place in which the settlers still maintain their ancestral traditions and colorful typical clothes. A great opportunity to explore the island and get the best view of the lake. A lunch box is provided in the island. Return to the city in the afternoon. Overnight stay in Puno
Meal: Breakfast, Lunch
---
Day 11 - Thursday
PUNO | LIMA - FLIGHT BACK HOME
After breakfast, at scheduled time we will go to the airport to board the departing flight to Lima (suggest to book flight from Punto in afternoon). On the way to airport, you will visit the pre-Inca cemetery of the Hatun Colla chiefs in Sillustani, on the shore of Lake Umayo. A great trip to see the funerary towers or Chullpas reaching up to six meters high.
End of our Services!
Meal: Breakfast
Note: We suggest to book return international flight in late evening or book extra night stay in Lima for next day return flight.
---
Choose your preferred dates and book your trip today
BOOK NOW
Price Includes
LIMA
Transfer airport / hotel / airport - HD City tour - HD Larco Museum and Magic Water Circuit.
3 nights of accommodation in Lima - Daily breakfast.
Domestic flight from Lima to Cusco, Puno - Lima
PARACAS
Paracas Premium Service:Trf. hotel Lima / hotel Paracas / airport Pisco / pier / hotel Paracas / hotel Lima
Aerodiana - Nasca Lines overflight - Paracas Desert, Ica City, Nasca Lines.
Ballestas Islands motor boat excursión.
1 night of accommodation in Paracas - Daily breakfast.
CUSCO
Transfers airport / hotel / train station / hotel / airport.
HD City tour and Sacsayhuaman Archeological Park.
2D/1N Sacred Valley of the Incas :
1st day: Awanacancha, Colonial and Inca Pisac, visit to Inkariy museum with lunch.
2nd day: Maras, Moray and Ollantaytambo Fortress with lunch.
FD Machu Picchu excursion with Inca Rail train (executive coach) - Buffet lunch.
Tourist bus tickets for the route Cusco/Puno, including lunch and visits on route.
2 nights of accommodation in Cusco - 1 night of accommodation in the Sacred Valley - 1 night of accommodation in Aguas Calientes - Daily breakfast.
PUNO
Transfer bus station / hotel / airport visiting Sillustani pre Inca Tombs on route
FD Floating Islands of Uros and Taquile Island with typical lunch.
2 nights of accommodation in Puno - Daily breakfast.
General Conditions:
Important:
Subject to availability.
Does not apply during Candelaria Festivity (February 2-14), Easter, Inti Raymi (June 22-26) and our national holidays (July 28-29).
Services with English speaking local guides.
Hotels only allow one child sharing bed w/parents in a double room.
In order to purchase entrance fees, train tickets, etc, at child rate we must have in advance copy of passport, otherwise we cannot apply child rate.
Hotels have been quoted without the IGV (Peruvian tax), exoneration applied to foreigners (non-Peruvian residents). In order to apply for this exoneration it is required to show a copy of your passport together with the entrance seal to Peru and the Andean migration card (which is given on the plane upon entering the country) sealed by the airport Immigration Services representative. In case of cancellation, this 18% should be added to the amount quoted.
Prices do not include:
International air tickets.
Airport taxes (USD 9.40 domestic flights and USD 30.74 international flights / Subject to modification without prior notification).
Airport tax for Nazca Lines flight (USD 4.00 / Subject to modification without prior notification).
Insurance.
Personal expenses, beverages in meals.
Tips for guides, driver or waitress.
Hotels:
LIMA
PARACAS
CUSCO
SACRED VALLEY
MACHU PICCHU TOWN (AGUAS CALIENTES)
PUNO