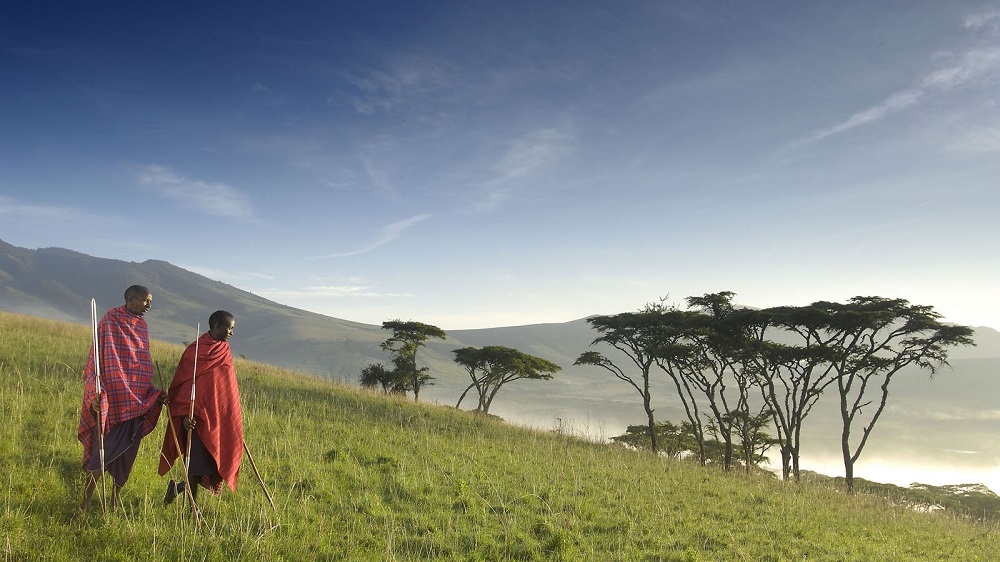 Rates are based on a minimum of 6 people traveling
for less people traveling, please use our PRIVATE TOUR button top right side
---
Day 1
Overnight flight to Kilimanjaro
Your exciting Africa trip begins, as you board your overnight flight to Kilimanjaro.
---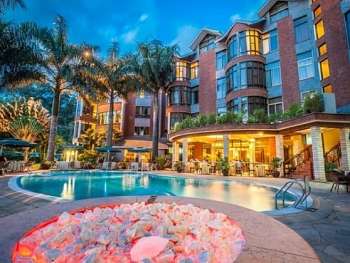 Day 2
Arrival Day - Kilimanjaro
Upon Arrival at Kilimanjaro airport, you will be welcomed by IBMT representative and transfer to hotel.
After arriving to hotel, you will have time to settle, then delicious dinner will be served. Overnight in hotel.
Meal: Dinner
Kibo Palace Hotel
---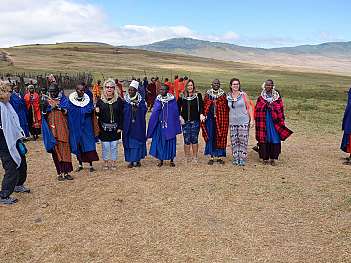 Day 3
Maasai Land| Lake Natron | Maasai Mount of God
After breakfast, we are heading to Tinga Tinga area while crossing few different Zebra. Visiting Maasai boma (Village), which is a round family area protected from wild animals. After the visit, heading west along the WMA area of Longido, crossing the main road between Arusha to Kenya border and heading to Mount of God "Ol Doinyo Lengai" a perfect volcanic mountain that sometime can be active.
Around 100 km along the Maasai villages, crossing a mountains area while a unique antelope gazelle Giraffe will be seen along the road. Near Mount of God located Lake Natron an Alkali lake with PH 10. A flamingo species have chosen the protected lake area as their nesting and hatching area that take place between Septembers to March.
Around 16:00 arriving to Lake Natron area and for a 1.5 hours a return beautiful walk along the creek with natural pools and waterfalls guided with Maasai tour guide. Long day ends at luxury Tented camp.
Meal: Breakfast, Lunch, Dinner
Lake Natron Luxury Tent Camp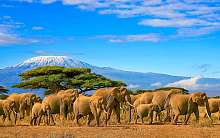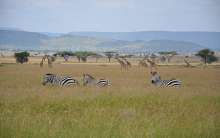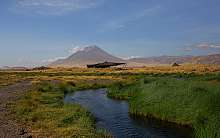 ---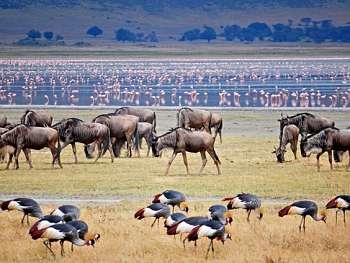 Day 4
Walking along Lake Natron
After breakfast, day begins with drive along Lake Natron for a birding day of pelicans, Flamingoes, Ibis and many other water birds. Walking along the lake bank, driving along the lake to the red area and the flamingo nesting area and visiting hot spring. After we will return for delicuous lunch to the camp. After lunch, we head to the Sonjo tribe area, visiting Sonjo village, and driving along the mountains roads arriving to Wasu and to your next accommodation at lodge.
Meal: Breakfast, Lunch, Dinner
Domel Garden Lodge
Klenzi Camp Africa Safari Luxury Camp (From 1st July, 2020)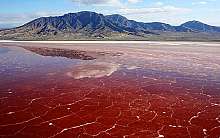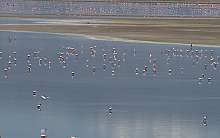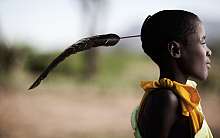 ---
Day 5
Safari - Serengeti National Park (The Famous Migration)
Safari it is a Swahili word that means "journey" and the professional word for safari is Game drive, as it sounds – a game. Slow drive at wild animals habitat searching for various animals that choose their way in the wild and it requires experience from your tour guide and luck also want be a bad idea as well.
Serengeti (endless plains in Maasai language) the most famous national park all over Africa with wild animals. A major part of this 9 days trip at the Serengeti will be to search (game drive) for the big migration wild herds are crossing the Mara River (end of July - end of October), on their way to the North or to the South, after the fresh green grass, the wilder beest favorite food. Zebras always join the herds since they protect one another, one sees better and the other hears better while not competing on the food since Zebra are after the dry and rough grass. During the Game drive, we'll see big cats such as Lions, Leopards and Cheetah and Hyenas as well as other wild animals of the Serengeti such as elephants, buffalos, giraffes, vultures, many antelopes and others.
On arrival to the bank of the Mara River, our tour guide will hide between the trees waiting that one of the Gnu followed by all will suddenly decide to cross the river, and immediately will turn on the car and drive the short distance to the river bank to watch the crossing, which is one of the most famous and amazing attraction in Africa and the all world. An amazing day ending at your luxury tented camp which is a 10 minutes' drive from the river bank and overnight in tent Camp.
Meal: Breakfast, Lunch, Dinner
Heritage Mara Tent Camp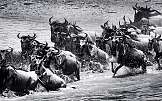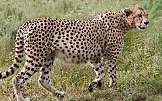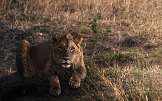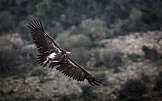 ---
Day 6
Mara River Crossing of Great Migration
After breakfast, full day of Safari along the Mara River searching after more crossings. In afternoon we'll be heading to a camp near a natural water pond where wild animals are visiting during the day and night and you just seat out of your room (tent) and experiencing a "seating" safari at the luxury tent camp.
Meal: Breakfast, Lunch, Dinner
Mbugani Mara luxury tented camp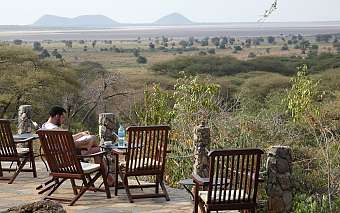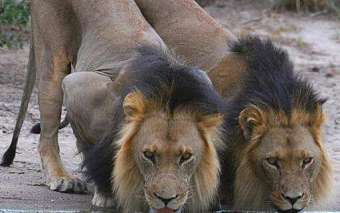 ---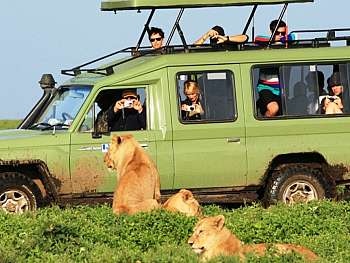 Day 7
Safari - Central Serengeti
After breakfast, we are heading to central Serengeti game drive searching for the big cats, central Serengeti is known as the most populated with big cats all over Africa. Around 18.00 pm we will be returing to our tent camp.
Meal: Breakfast, Lunch, Dinner
Mbugani Central Luxury Tent Camp.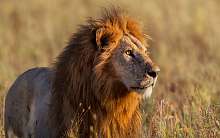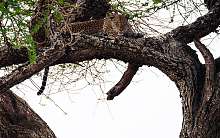 ---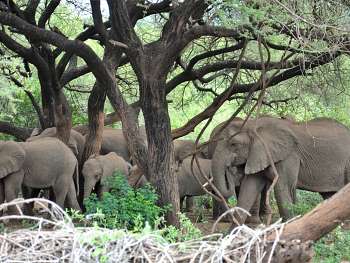 Day 8
Ngorongoro Crater
After breakfast, we will leave Serengeti and heading south to Ngorongoro conservation area, where Maasai are mixed with the wild animals. One of the major attraction of the safari is the game drive in the crater of the Ngorongoro. The most populated area of African wild animals per sqm. The only place on earth where you can see in an hour or two the all big five: Elephant, Rhino, Lions, Leopard and buffalos between many Antelopes and birds.
Late afternoon, leaving the crater and heading to Lake Eyasi area where one of the most amazing tribes is leaving in a total natural way bush mans the real hunters of Tanzania. After game drive we will move to selected safari lodge for dinner and overnight stay.
Meal: Breakfast, Lunch, Dinner
Lake Eyasi Safari Lodge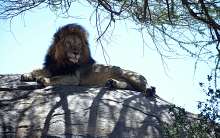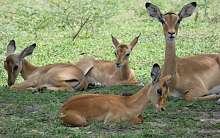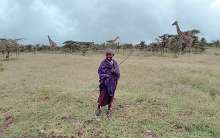 ---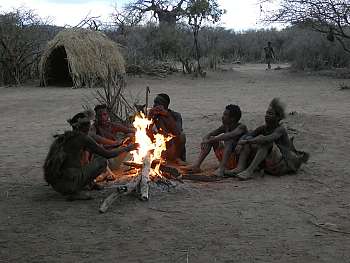 Day 9
Hadzeba & Datuga Tribe - AVATAR of Africa
After breakfast, A day with one of the most primitive tribe and Avatar tribe in the all world, 30 minute drive from your lodge in Lake Eyasi valley. A tribe that originally is from Namibia and Botswana that during hundreds of years migrates to the area of Lake Eyasi. The tribe name is The Hadzabe they are real hunters, every day they are hunting and the woman are collecting roots, fruits from trees, leave just like that in the bush with no houses under the bush.
After joining their early morning hunting and visiting their habitat area, we'll carry on and visit the Datuga tribe (the blacksmith), who prepare the arrows for the Hadzabe tribe for their hunting. Lunch you will have at Bougainvillea lodge and continue our drive heading to Tarangire National park. After reaching to Luxury cam at 16.00 pm will have leisure time to enjoy facilities at lodge. Overnight luxury camp.
Meal: Breakfast, Lunch, Dinner
Sangaiwe Luxury Camp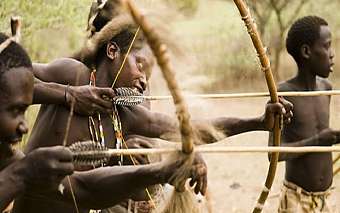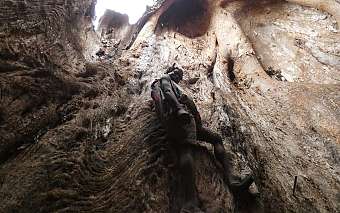 ---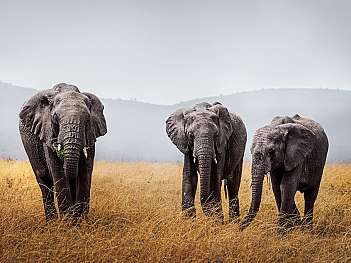 Day 10
Tarangire National Park
After breakfast, we will go for another exiting game drive in Tarangire National park, the Kingdom of the Elephant in the North, the Baobab trees and a famous area of birding funds. Around 17:30 pm, we'll leave the park and drive to Arusha at nice hotel in town for dinner and overnight stay.
Meal: Breakfast, Lunch, Dinner
Kibo Palace hotel Arusha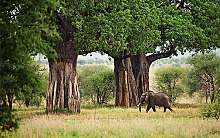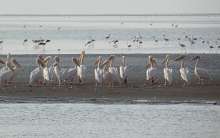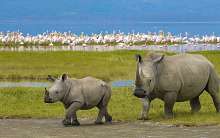 ---
Day 11
Depart Flight to Zanzibar
After thrilled and adventurous trip of safari, it's time to relax on the paradise beaches of Zanzibar.
Leaving very early morning hotel in Arusha for a morning flight to Zanzibar. At 05:30 am leaving the hotel, take off on 07:10 am arriving to Zanzibar around 08:10 am. After arriving at Zanzibar Airport, transfer to the hotel, (if need ot wait for the room) You have leisure time to explore and enjoy the facilities of the hotel along the white beaches of the Indian ocean. Overnight in Zanzibar
Meal: Dinner
Ocean Paradise resort and Spa
---
Day 12
Zanzibar - A little belly on the beach
After breakfast, it's a leisure day at the hotel, soak your tired body from safari trip. You can choose a variety of activities from spa, massage, beach walking, cycling on site around the hotel and beach volleyball, or sailing in Catamaran or kayak with some extra cost. You can take lunch on your own.
Meal: Breakfast, Dinner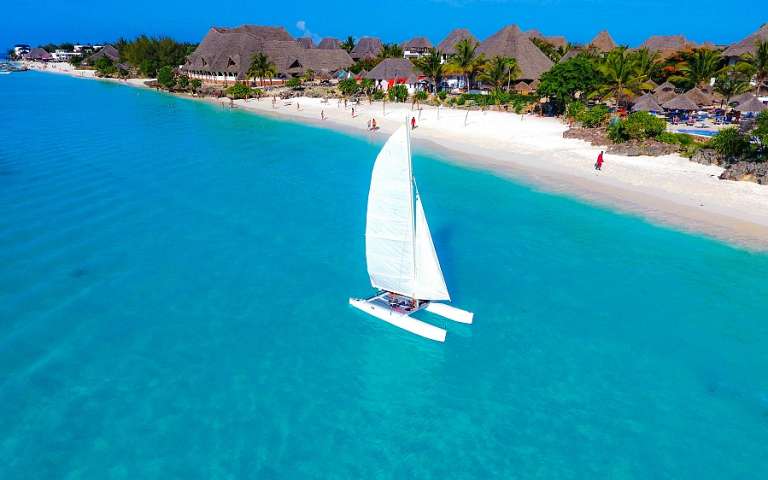 ---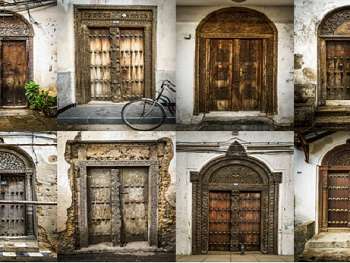 Day 13
Leisure Day - Explore Zanzibar City
After breakfast, you have leisure day to explore Zanzibar by taking some famous optional excursion tours.
Meal: Breakfast, Dinner
Optional Tour:
Zanzibar's famous Spice farm, a tour of Stone Town in the Old City and The Prison Island
Spice Farm: We will tour the village farm where we will see, taste and smell all the magic of nature. You will be asked to guess from the sense of smell which spice or fruit grew from every tree and bush, flaunted with palm leaf jewelry and enjoyed a sumptuous fruit meal,Cloves, nutmeg, cinnamon, pepper and many other spices which are essential ingredient in a Zanzibari's everyday life, it is the island's connection to spices and herbs. Zanzibar and Spice is a romantic entanglement that dates back to the 16th century.
Stone Town: Old town but very lively. Take a tour of the city's enchanting alleys with a guide who will enrich you with knowledge of the city today and fascinating history (according to your wishes). Stone Town is the old city and cultural heart of Zanzibar, little changed in the last 200 years. It is a place of winding alleys, bustling bazaars, mosques and grand Arab houses whose original owners vied with each other over the extravagance of their dwellings.
The Prison Island: It is also called as turtle island, where land turtles arrived from the Seychelles, weighing about 100 kilograms and reaching the age of 150 years.Earning its name as a former prison for slaves and a quarantine station for Zanzibar and the mainland, nowadays the island gives you the chance to escape for some peace and quiet.
The island lies just off the Old Stone Town, it is also a home to giant land tortoises that were imported from Seychelles in the late 19th century.
Jozani Park: This is the only nature reserve in Zanzibar where there are beautiful mahogany trees, a very impressive tropical forest, where the colossus is grown only here in Zanzibar.This forest is one of the last remaining sanctuaries in the world of the red colobus monkey.The forest is 2,512 hectares (6,207 acres) in size and was declared a nature reserve in the 1960′s.
Turquoise Safari at Nyamembe Island
We will sail with a Dhow boat from Unguja Ukuu to a private island (nyamembe) with a spectacular sand bank. It is also known as "The Hidden Island". Then (according to tides) we sail directly to the lagoons if high tide or start on the sand bank if its low tide. The blue Lagoon is a natural, warm and relaxing pool that fills with the tide and empties with the low tide, surrounded by coral stones giving the spectacular sight.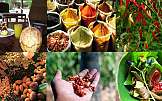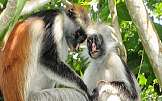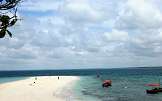 ---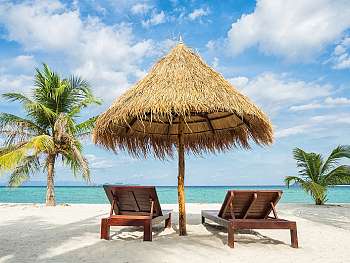 Day 14
Leisure Day - Explore Zanzibar Beaches
After Breakfast, you will have chance to explore, Paradise beaches of Zanzibar, or self driving modern 4*4 motorbike, Snorkling in Mnemba Island etc.. with optional excursion tour but little extra cost.
Optional Tour:-
Snorkeling in Mnemba Island
ATV Tour or Explore North of Zanzibar.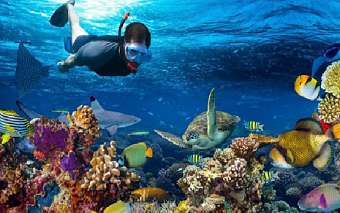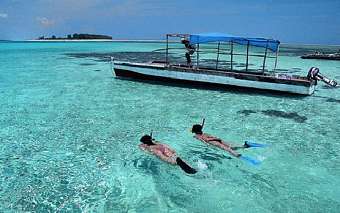 ---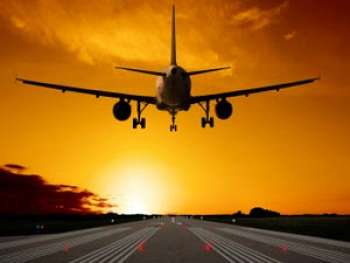 Day 15
Departure - Zanzibar
Good morning! After thrilled and adventurous trip of safari, it is now time for you to wrap this tour full of good memories of your beautiful vacation. It will be our pleasure, to plan your next tour for any of our world wide tours. After breakfast, according to your departure flight transfer to the airport will be provided for your return flight.
End of Services!
Meal: Breakfast
---
Choose your preferred dates and book your trip today
BOOK NOW
Price includes:
9 days Safari car and professional tour guide driver
Full board Mineral water for the entire Safari (3L of Cold Water a day, Regular Lunch Box)
Full board accommodation at all lodges/hotels in the Safari
All park fees and tribe's fees
Map of Tanzania and English Swahili dictionary
All transportation to/from the airport
Domestic flight from Kilimanjaro to Zanzibar
4 nights in Zanzibar in 4 + star hotel on HB basis Ocean Paradise
Transfers in Zanzibar
Does not include:
Drinks at Dinner
Tips to guides and porters ( Tour guide tip $30 per day per safari car)
$100 Visa fees (USD)
Insurance
Lunch in Zanzibar
Day Trips in Zanzibar
Hotels/Lodges
Kibo Palace Hotel - Arusha
Domel Garden Lodge / Klenzi Luxury Camp
Mbugani Mara luxury tented camp