---
Day 1
ATHENS
Upon arrival, you will be welcomed and transferred to your hotel. Balance of day at leisure.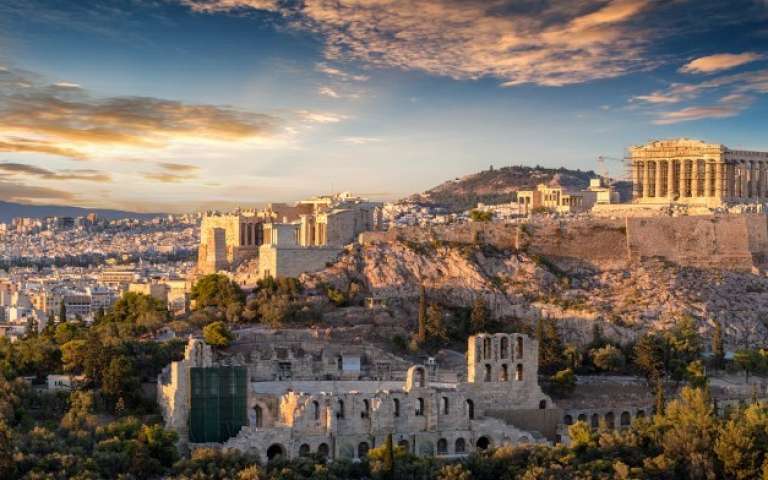 ---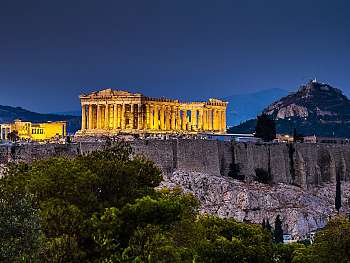 Day 2
ATHENS
Morning sightseeing tour of Athens including all famous monuments: the Panathenaic Stadium, the ex. Royal Palace, the Temple of Olympian Zeus, the Hadrian's Arch, the Parliament, the Tomb of the Unknown Soldier, the Academy, the University, the National Library and the Constitution Square (Syntagma). Tour ends with visit at the Acropolis and the New Acropolis Museum. Balance of the day at leisure.. Remaining of the day at leisure. Meal : Breakfast
---
Day 3
ATHENS / DELPHI
Departure for Delphi via Thebes, Levadia and the picturesque village of Arachova, on the slopes of Mount Parnassus, you'll arrive in Delphi and visit the Archaeological Site. After the visit departure for Kalambaka, passing through picturesque villages and towns of Central Greece. Dinner and overnight.
---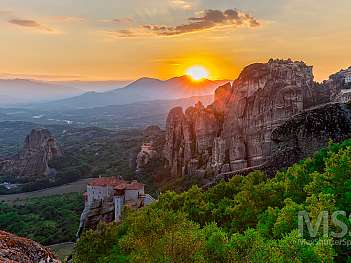 Day 4
METEORA / ATHENS
Visit Meteora and enjoy a unique and most impressive scenery with ageless Monasteries, containing priceless historical and religious treasures, standing between earth and sky atop huge rocks. Return to Athens via Trikala, Lamia and Thermopylae (visit the statue of Spartan King Leonidas). Arrival in Athens early in the evening.
Meals: Breakfast.
---
Day 5
ATHENS / POROS-HYDRA-AEGINA
Morning transfer to the port and embarkation on your full day cruise to the islands of Poros, Hydra and Aegina. Enjoy lunch served on board and the Greek music and dancing in the boat's main lounge, while sailing between the islands.
Meals: Breakfast, Lunch
---
Day 6
ATHENS
Day at leisure in the vibrant city of Athens for personal activities, shopping or an optional tour.
Meal: Breakfast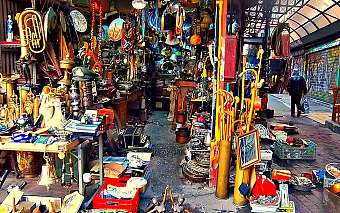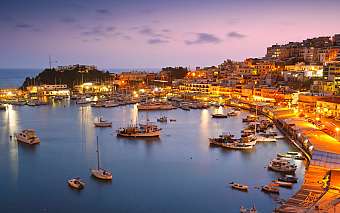 ---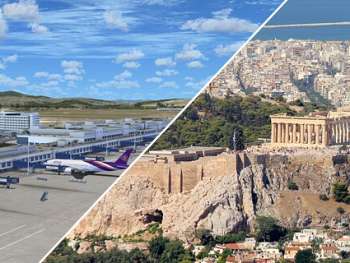 Day 7
ATHENS / AIRPORT
According to your flight departure time, you will be transferred to Athens airport.
Meal: Breakfast
---
Choose your preferred dates and book your trip today
BOOK NOW
Dates & Rates
---
Departure date
Start Date
End Date
Starting At
Double Occupancy
Single Price
Child Price
Book
22 Oct 2023
23 Oct 2023
28 Oct 2023
$952
$1,426
$832
BOOK BOOK NOW
29 Oct 2023
30 Oct 2023
5 Nov 2023
$952
$1,426
$832
BOOK BOOK NOW
5 Nov 2023
6 Nov 2023
12 Nov 2023
$952
$1,426
$832
BOOK BOOK NOW
12 Nov 2023
13 Nov 2023
19 Nov 2023
$952
$1,426
$832
BOOK BOOK NOW
19 Nov 2023
20 Nov 2023
26 Nov 2023
$952
$1,426
$832
BOOK BOOK NOW
26 Nov 2023
27 Nov 2023
3 Dec 2023
$952
$1,426
$832
BOOK BOOK NOW
3 Dec 2023
4 Dec 2023
10 Dec 2023
$952
$1,426
$832
BOOK BOOK NOW
10 Dec 2023
11 Dec 2023
17 Dec 2023
$952
$1,426
$832
BOOK BOOK NOW
17 Dec 2023
18 Dec 2023
24 Dec 2023
$952
$1,426
$832
BOOK BOOK NOW
24 Dec 2023
25 Dec 2023
31 Dec 2023
$952
$1,426
$832
BOOK BOOK NOW
31 Dec 2023
1 Jan 2024
7 Jan 2024
$952
$1,426
$832
BOOK BOOK NOW
7 Jan 2024
8 Jan 2024
14 Jan 2024
$952
$1,426
$832
BOOK BOOK NOW
14 Jan 2024
15 Jan 2024
21 Jan 2024
$952
$1,426
$832
BOOK BOOK NOW
21 Jan 2024
22 Jan 2024
28 Jan 2024
$952
$1,426
$832
BOOK BOOK NOW
28 Jan 2024
29 Jan 2024
4 Feb 2024
$952
$1,426
$832
BOOK BOOK NOW
4 Feb 2024
5 Feb 2024
11 Feb 2024
$952
$1,426
$832
BOOK BOOK NOW
11 Feb 2024
12 Feb 2024
18 Feb 2024
$952
$1,426
$832
BOOK BOOK NOW
18 Feb 2024
19 Feb 2024
25 Feb 2024
$952
$1,426
$832
BOOK BOOK NOW
25 Feb 2024
26 Feb 2024
3 Mar 2024
$952
$1,426
$832
BOOK BOOK NOW
3 Mar 2024
4 Mar 2024
10 Mar 2024
$952
$1,426
$832
BOOK BOOK NOW
10 Mar 2024
11 Mar 2024
17 Mar 2024
$952
$1,426
$832
BOOK BOOK NOW
17 Mar 2024
18 Mar 2024
24 Mar 2024
$952
$1,426
$832
BOOK BOOK NOW
24 Mar 2024
25 Mar 2024
31 Mar 2024
$952
$1,426
$832
BOOK BOOK NOW
* All prices in USD
The Package Includes:
✓ 5 nights' accommodation in Athens
✓ 1 night accommodation in Kalambaka (on day 3)
✓ Daily breakfast
✓ Half day Athens sightseeing tour including the New Acropolis Museum
✓ Full day cruise Poros-Hydra-Aegina with lunch on board
✓ 2-day classical tour (Athens – Delphi –Meteora) on half board basis
✓ All transfers as mentioned
✓ Entrance fees to archaeological sites
HOTELS
ATHENS
4* Athens Zafolia or similar
5* Royal Olympic or similar
KALAMBAKA

Amalia Kalambaka
*Subject to change to similar hotels due to availability
** The above itinerary departs every Monday